What Is Blepharoplasty?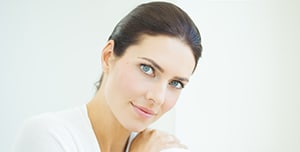 Blepharoplasty—which is commonly referred to as eye lift surgery—is a procedure designed to resolve eyelid drooping, fat displacement, wrinkly skin, and various other aesthetic eyelid concerns in order to create a refreshed, more youthful appearance in the eye region. Depending on one's specific needs and cosmetic goals, treatment can be performed on the upper and/or lower eyelids.
At our practice, board-certified plastic surgeon Brian J. Miller, MD offers both upper and lower blepharoplasty surgery. In order to optimize results, he adjusts his approach as needed, depending on each patient's specific anatomy and concerns.
To learn more about eyelid surgery, we invite you to read the informative sections below, or contact us today to schedule a consultation with Dr. Miller. We are happy to assist you in any way we can.
What Are the Benefits of Blepharoplasty?
When performed by a qualified provider like Dr. Miller, eyelid surgery can offer a number of benefits. By customizing the procedure to meet each patient's individual cosmetic goals and medical needs, Dr. Miller can employ blepharoplasty to revitalize the facial aesthetic and create a more vibrant, youthful look. Additionally, the procedure can address excess skin that hangs over the eyes and obstructs a patient's vision. Moreover, blepharoplasty can contribute to greater self-confidence in one's appearance, as well as a better overall quality of life.
Who Is a Candidate for Blepharoplasty?
Good candidates for blepharoplasty generally include women and men who wish to treat one or more of the following concerns:
Excess, hanging upper eyelid skin (that may or may not be partially blocking a full range of vision)
Puffiness or displaced fat pockets in the upper and/or lower lids
Lines, wrinkles, or creases in the upper and/or lower eyelids
Bags and/or dark circles below the lower lids
Lower eyelid droopiness
A perpetually tired or exhausted appearance to the eyes
What Are the Different Types of Eyelid Lift Surgery?
Upper Blepharoplasty
The natural aging process can cause excess fat, sagging skin, and loose muscles to develop in the upper eyelids. Patients may start to notice their upper eyelids starting to droop or feel heavy over time, sometimes obstructing their vision. Upper blepharoplasty is designed to remove redundant fat and tissue in the upper eyelids to create a more youthful appearance and correct any visual impairment caused by drooping eyelids. When the eyebrows begin to sag, it can also cause the upper eyelids to fall over the eye. In these cases, it may be beneficial to combine a brow lift with upper blepharoplasty to achieve more comprehensive results.
Lower Blepharoplasty
Excess fat and skin can accumulate under the eyes over time, oftentimes causing puffiness or "bags" in the under-eye area. Lower blepharoplasty can be performed to get rid of extra fatty deposits, drooping skin, and excess tissue under the eyes for a more lively and rejuvenated appearance.
Some patients may only need one type of blepharoplasty, while others may need to have both to achieve the desired results. During the consultation, Dr. Miller will carefully evaluate your eyelid areas to determine the best treatment for your needs and aesthetic goals.
How Is the Blepharoplasty Procedure Performed?
To perform upper blepharoplasty, Dr. Miller will first make incisions in the natural creases of the eyelids, helping to limit the visibility of post-operative scarring. He will then carefully remove excess skin as well as strategically resculpt and/or excise fat throughout the lids. If necessary, Dr. Miller will also reconstruct or tighten loose tissues to restore proper positioning of the lid and its supportive structures. Finally, he will smooth out the remaining skin and suture the incisions closed.
Lower blepharoplasty can be performed through incisions made on the inside of the eyelids (transconjunctival approach) or on the outside of the eyelids (external approach). Regardless of the incisional method, Dr. Miller will remove or reposition excess fat and, if needed, tighten lax or sagging tissues. If redundant skin and wrinkles are present, he will also remove a small amount of skin to improve these issues. Lastly, he will carefully close the incisions.
In most cases, both upper and lower blepharoplasty are performed at a surgical facility under general anesthesia.
What Can I Expect During Recovery from Blepharoplasty?
Initially following blepharoplasty, some degree of swelling, bruising, and tenderness can be expected throughout the eye region, but these symptoms should resolve gradually on their own with time. While significant pain is rare, any discomfort that might be experienced can usually be effectively managed with oral medication. By about one to two weeks, most patients look and feel well enough to return to normal, non-strenuous daily routines—though Dr. Miller generally advises waiting at least four to six weeks before resuming vigorous exercise, heavy lifting, and other strenuous activities in order to promote optimal healing. Following this period, a gradual return to all activities is usually possible.
What Are the Typical Results of Blepharoplasty?
The goal of blepharoplasty is to produce a rejuvenated effect that appears natural-looking and lasts for several years. That said, the results of blepharoplasty are not necessarily permanent. The natural course of aging can cause aesthetic imperfections – such as wrinkles, puffiness, and hanging skin – to reappear. To retain blepharoplasty results for as long as possible, Dr. Miller advises patients to adhere to a healthy lifestyle (e.g. eating a well-balanced diet and adopting a daily skincare routine) following the surgery. You are also encouraged to strictly follow your aftercare instructions, which will be personalized to suit your individual recovery needs.
What Will My Eyelid Surgery Scars Look Like?
Since upper eyelid surgery incisions are often placed in areas of the skin where natural creases are present, scarring from that procedure is typically so minimal that it is virtually unnoticeable to others. With lower blepharoplasty procedures that use the transconjunctival incision technique, there will be no visible scars whatsoever; and the external incision approach will likely produce barely noticeable scars. Dr. Miller is always careful to limit the visibility of scarring to the best of his ability.
Is an Eyelid Lift Without Surgery Possible?
There are non-surgical alternatives to blepharoplasty; however, these options typically do not achieve the same effective, long-lasting results that a surgical eyelid lift would. Many patients may find that BOTOX® Cosmetic, dermal fillers, or laser skin resurfacing can rejuvenate the areas around the eye to achieve the appearance they desire. Although, patients who do receive cosmetic injections or other non-surgical treatments typically need to schedule touch-up sessions to maintain their results. For more dramatic outcomes that can last for many years without constant retouch appointments, a surgical eyelid lift is usually a more optimal solution.
How Much Does Blepharoplasty Cost?
The cost of blepharoplasty will be different for each patient as it depends on the individual's unique treatment plan. Factors that typically affect the overall expense of blepharoplasty include the type of eyelid surgery performed, surgeon's fee, surgical facility and anesthesia costs, and the complexity of treatment. During the consultation, our team can provide a more accurate price quote based on your customized treatment plan. We accept a variety of payment methods and can go over your payment options at the time of your appointment. Please do not hesitate to contact us if you have any questions about blepharoplasty or financing.
If you are interested in learning more about eyelid lift surgery or scheduling a consultation with Dr. Miller, please contact us by calling (250) 868-4870 or by filling out our online contact form.