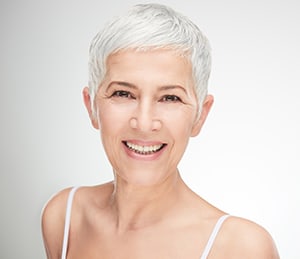 Facelift surgery is a popular aesthetic procedure designed to treat wrinkles, sagging skin, and other signs of aging in the face and upper neck for a rejuvenated and revitalized appearance. When performed skillfully by an experienced plastic surgeon, facelift results can look completely natural—enabling you to appear like a younger, more rested and refreshed version of yourself.
Having performed facelift surgery for over 15 years, Brian J. Miller, MD is well-versed in personalizing treatment to achieve exceptional outcomes for women and men alike. Based on your unique anatomical needs, he can customize a surgical approach that effectively addresses your concerns while yielding a beautiful, natural-appearing result.
For more detailed information about facelift surgery, we encourage you to continue reading the sections below—or simply contact our practice today. We are happy to help you schedule a consultation with Dr. Miller to find out if this treatment is right for you.
Am I a Candidate for Facelift Surgery?
Good candidates for a facelift typically include individuals who are bothered by one or more of the following aesthetic concerns:
Facial lines and wrinkles
Lax, sagging skin
Facial volume loss or fat displacement
Jowls
Sagging neck tissue, "turkey neck"
Unsightly bands, laxity in the neck region
How Is the Facelift Procedure Performed?
Dr. Miller generally performs facelift surgery using incisions made in the hair-bearing region of the temple, in front of the ear, and continuing behind the ear and into the scalp. Through these incisions, underlying tissues of the face and upper neck are carefully lifted and tightened, and excess skin is removed. If needed, liposuction can also be employed to eliminate stubborn fat underneath the chin, and platysma muscle bands of the neck can be corrected. The procedure is typically performed under general anesthesia.
What Is the Facelift Recovery Process Like?
Following facelift surgery, bruising and swelling may manifest to some extent throughout the treatment zone, but these side effects are temporary and should dissipate gradually over time. Any potential discomfort can usually be controlled via oral medication, with most patients feeling comfortable enough to return to office jobs and other non-strenuous daily routines within one to two weeks. In order to facilitate optimal healing, however, activities requiring moderate to significant exertion—such as heavy lifting, physical sports, etc.—will need to be avoided for at least four to six weeks. After this period, all activities can often gradually be resumed.